Your location£ºHome > Information and Dynamic
2017 CPhI Japan
"2017 CPhI Japan" was hold at Big Sight Exhibition Centre, Tokyo on 19-21 April, which gathered the latest and the most forward information for pharmaceutical ingredients market. Systematically and comprehensively showed the new products, technology and development tendency of the pharmaceutical industry. There are more than 600 exhibitors from all over the world attended this grand meeting, including more than 200 Chinese exhibitors.
BENEPURE, as a manufacturer with more than 10 years of experience in pharmaceutical raw materials and plant extract, attended this exhibition, and achieved a great success. It is worth mentioning that, our booth design had a very unique style, not merely attracted the attention of the visitors but also had a positive effect on the company's propaganda and brand image. We have received favorable reviews from visitors and industry associations.(Click picture below for more details)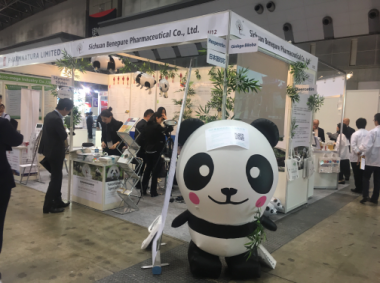 During the exhibition, BENEPURE received every single customer with full enthusiasm and professional service, we had a intensive communication with both new and old customers, and discussed the topics like cooperation strategic, product R&D, technical innovation, registration of overseas and etc. Through the exhibition, BENEPURE not only strengthened the close cooperation relations with old customers, but also consolidated the foundation for the future cooperation and communication with new customers.
BENEPURE will make persistent efforts to promote the company image, and sincerely look forward to your visiting on our other exhibitions as stated below:

CPHI Shanghai, June 20-22, 2017, Shanghai, China, Booth No.: E2Q12

CPHI Worldwide, Oct 24-26, 2017, Frankfurt, Germany, Booth No.: 80D84










Previous£º Null

Next£º Await your schedule for our meeting at CPhI Japan